Are Energy Drinks Dangerous?
Waking Up To The Dangers of Energy Drinks
Wake up…
The amount of people that consume energy drinks is increasing. Drinkers are looking for more energy, alertness and stamina, but aren't necessarily aware of the amount of caffeine they are ingesting.
Unaware that it is possible to be poisoned by caffeine, many consume more than the recommended daily limits of 400mg.
Unfortunately, because caffeine is a drug, you can develop a tolerance to it, which in turn leads to an ever-increasing amount of consumption to get the same effects.
In this article I'll point out some of the dangers related to increased caffeine consumption due to drinking energy drinks.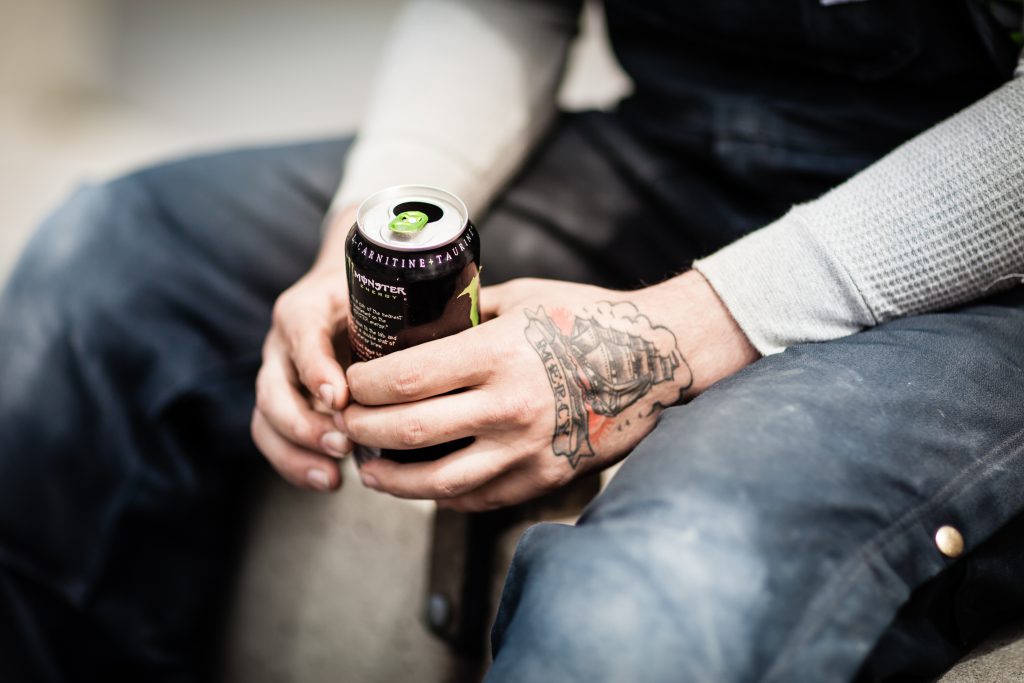 Caffeine Unawareness
A consequence of the increasing consumption of energy drinks is a rise in unintentional caffeine poisoning.
Consumers of energy drinks may think that they are harmless and overlook the dangers that they are exposing themselves too.
Compounding the problem is that many caffeine energy drinks do not list the amount of caffeine they contain, and are marketed as healthy dietary supplements because they contain ingredients such as milk thistle or ginkgo.
The Damage Caused by Drinking Too Many Energy Drinks
Caffeine is already seen as an acceptable drug by society, and few see any issues with consuming it. In fact it's seen as being a valuable productivity aid.
Of late, energy drinks have also been increasingly used as a weight loss aid and as a strength booster whilst exercising.
Doctors and medical professionals are unsure about the long-term affects of over stimulating your nervous system.
By regularly consuming more than 400mg per day of caffeine you increase the likelihood that you will suffer from the following ailments:
Irregular heartbeat
Convulsions
Increased heart rate (possibly Tachycardia)
Abdominal pain
Know Your Limits
Being aware of the dangers of drinking too much caffeine is the first step in protecting your health. The next is to take action.
Below are some alternative tips to help you get the positive effects of drinking energy drinks, without caffeine:
Drink water
Increasing your water intake can help boost your focus.

Do regular exercise
Regular exercise can boost your strength and stamina, as well as help increase your focus and alertness.

Take notice of your tiredness
Take note of when you are tired and work with your body's natural rhythm. Tiredness alarms such as V-CAF subtly alert you to when you are most likely to be tired, so you can take the appropriate action.

Get better quality sleep
Quantity of sleep isn't enough. By also having better quality sleep you can increase weight loss, increase productivity and boost your mood.
Summary
People have died due to over consuming energy drinks. Researchers think that it is the lack of public awareness to the dangers of drinking too much caffeine that has lead to these deaths.
By being aware of the elevated caffeine levels in energy drinks you can help protect your health.
To avoid drinking energy drinks:
Drink lots of water
Have a regular exercise routine
Take notice of your tiredness by using tiredness alarms such as V-CAF
Get better quality sleep
Conclusion
Caffeine is becoming more popular as an ingredient in many food and drink products, making it difficult to keep track on how much caffeine we consume.
It may be wise to limit the amount of caffeine that we consume each day so that we don't unwittingly poison ourselves.