Caffeine-Free Productivity?
Caffeine-Free Productivity?
Yeah, right!
Sometimes when I'm in a work or semi social environment and I say "Thanks, but no thanks" to coffee, an inquisitive soul asks what's wrong with coffee.
I usually say nothing much, but sometimes I tell them about coffee and caffeine's affects on the body and mind, whilst reassuring them that moderate consumption is ok.
Most leave it at that, but there are still the few that say something like "I don't know how you function without it?"
From now on I'll point them to this article.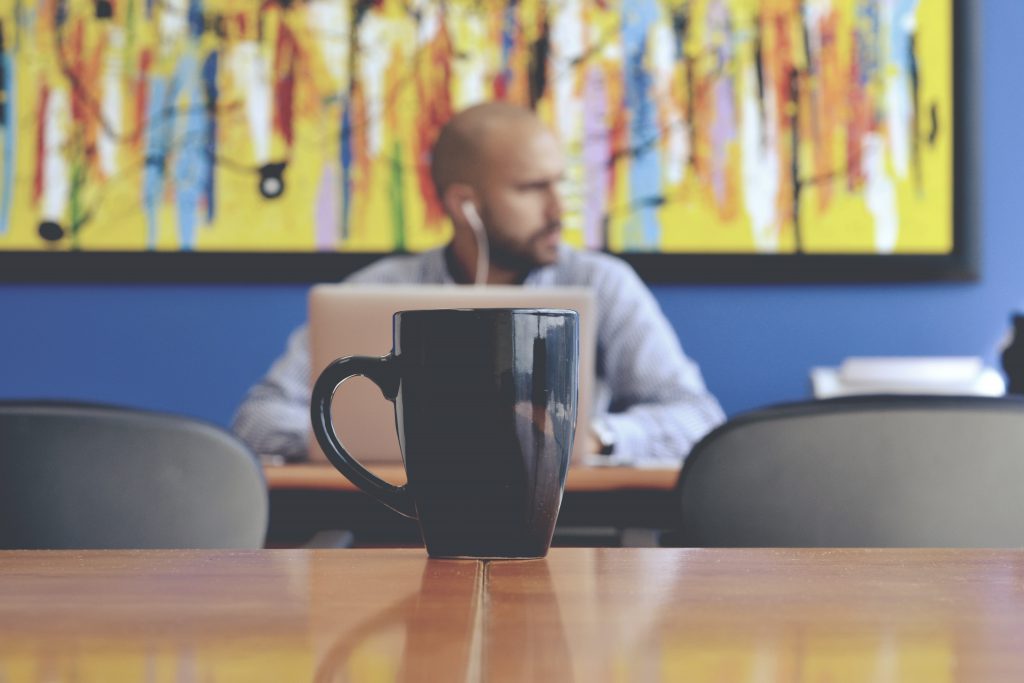 Caffeine For Productivity
Caffeine can work wonders when you settle down to work through a task, helping you to get the job done.
Feeling a bit groggy? Can't think straight? Struggling to stay awake? Then have a cup of mud and you're good to go; but are you really?
1,3,7 trimethylxanthine, or caffeine is a member of the methylated xanthines chemical family, which are toxic to the human body. In low doses they do little harm, but people have died taking higher doses.
Fake Energy
The energy you have available to you at any given time is the energy you have available. It is common for people to believe that coffee and caffeine gives them energy, but not think about where that energy comes from.
Adenosine is a brain chemical that is widely known for causing drowsiness. It is produced in our brains as a by-product of ATP, the source of energy for all cells in the body.
As we go through the day, adenosine levels in the brain build up latching onto adenosine receptors within our neurons which then produce a concoction of proteins that suppress nerve cell activity and make us feel sleepy.
Caffeine does it's magic by binding to the adenosine receptors in our brains without stimulating the release of the chemicals that suppress neuron activity, masking the fact that we are tired.
Scientists suggest that a little caffeine is not harmful, but too much can have negative side effects such as:
Insomnia
Tremors
Nausea
Chest pain
Heart palpitations
"In fact, over a three-year period, the Illinois Poison Center in Chicago counted more than 250 cases of medical complications that involved caffeine, 12% of which ended in hospitalization. The average age of the patients was 21, suggesting that young people are particularly prone to overindulging in caffeine. So be careful not to overdo it!"


Kristin Harper, So Tired in the Morning… The Science of Sleep, December 2014/January 2015, American Chemical Society
Real Productivity Hacks
Now to answer the, "how do you function without it?" part.
It depends. I personally have found that the many lifestyle changes that I've made over the years have helped tremendously. If your situation is due to an illness or deficiency seek qualified medical assistance.
As everyone is different I have listed the more general things that have worked for me, but the key here is to realize that there is no one cure for fatigue or tiredness and that you will have to find what combination works best for you.
Get more in tune with your body's circadian rhythm, or body clock, and go to bed between 9pm and 10pm daily. Your body starts releasing melatonin around 9pm and if you are in bed around this time your deepest sleep should occur naturally around 2am.

Do more daily exercise.
It doesn't have to be anything strenuous and could be an extra 25 to 30 minute walk every day. Exercise helps you to achieve deeper sleep, and the effects on your energy are almost immediate.

Take short breaks when working before you start to feel tired.
Most people don't realize how tired they are until their productivity starts to fall off. V-CAF is an Apple Watch app that subtly notifies you when you are tired so that you can take the necessary measures to get back on track.

Avoid caffeine and drink lots of water.
The most direct of all the tips listed here. As I've outlined, caffeine hides your tiredness from you. Tiredness is natural and by knowing when you are tired you can take measures to take back control of your life. 
Review
So that's how I do it. By reducing my caffeine intake (I still eat chocolate from time to time), and being more active, as well as going to bed at a set time most days, I'm actually doing better than when I was drinking coffee to get through the day.
Here are the takeaways:
Listen to your body clock. Get to bed between 9pm and 10pm.
Go for more long walks (25 to 30 minutes every day should help).
Give yourself micro breaks when working and feeling tired (use V-CAF to notify you when you are tired).
Reduce, or even better, cut out caffeine from your diet.
Final Thoughts
It is possible to be very productive without the use of caffeine.
Most people find it hard to believe, but it is possible. Maybe their caffeine dependency is clouding their perception of reality and they don't realize it yet.
Why not try giving up caffeine for a while? What have you got to loose?