Insomnia & Coffee, Not A Good Mix
Coffee fuels my insomnia!
Insomnia and sleep disorders in general are on the rise. Whilst many news outlets tend to focus on blaming the obesity epidemic, social media and stress, few if any fail to mention that stimulants may have a role in increasing this trend.
Insomnia is a complicated disease, so I won't be giving a "do x to solve y" type of article!
The aim is to highlight the facts about Insomnia and practical steps you can take to avoid or reduce its effects on your health.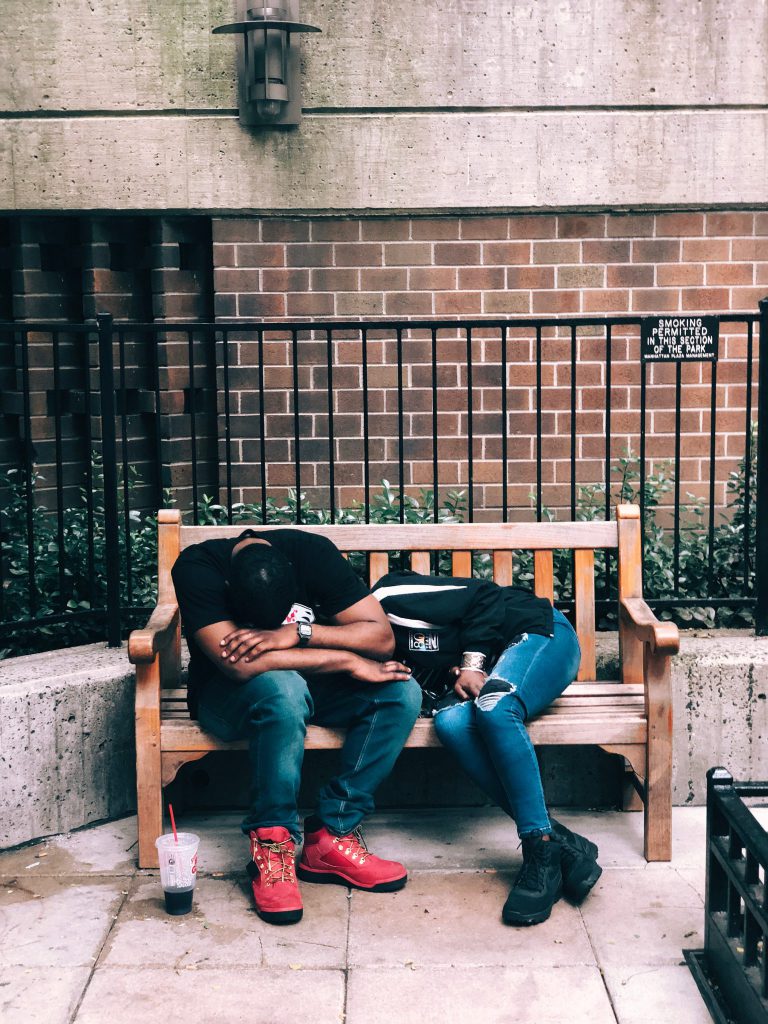 Insomnia
If you seek the advice of a qualified health professional they would typically proceed to ask questions about how long you have been suffering, ask about your lifestyle and daily habits as well as questions related to stress and anything that might have an emotional impact on you recently.
This is done to attempt to diagnose the type of insomnia that you may have. Although there are many sources that can cause insomnia, medical professionals classify insomnia in two categories.
Transient insomnias, also known as short term or acute insomnias, last between a few days and a few weeks. A lot of people suffer short term insomnia whilst experiencing stress such as a personal crisis or the death of a loved one.
Chronic insomnias last for longer periods and are often linked to other medical conditions such as:
Cardiovascular, pulmonary, gastrointestinal and other disorders
Psychiatric conditions, such as depression and anxiety
Sufferers of insomnia usually experience a combination or all of the following symptoms:
Trouble falling asleep
Trouble staying asleep
Waking up in the morning lacking the energy and motivation to get through the day
Coffee Consumption
Of all of the caffeinated drinks, coffee is the most consumed worldwide. A growing body of research suggests that coffee and caffeine consumption can disrupt both human and animal circadian rhythms in negative ways.
Coffee harms sleep by:
Increasing the time it takes to fall asleep
Reducing total sleep time and quality
Lowering the production of melatonin by blocking adenosine receptors, which may worsen sleep quality in later life.
Jeongbin, Park, Ji HanWon, Ju LeeRi, ByunSeonjeong, Seung SuhWan, KimTae, In YoonYoung, and Ki KimWoong. "Lifetime coffee consumption, pineal gland volume, and sleep quality in late life." SLEEP 41.10 (2018).
Practical Steps
First and foremost, if you suspect that you have insomnia it is important that you consult your medical advisor.
Thankfully, there are measures that you can take to help reduce the effects of (and even help you avoid) insomnia.
Go to bed and wake up at specific regular times.
By doing this your body will soon be accustomed to a regular sleep pattern which will help you fall asleep more efficiently.


Regularly exercise, but not too close to bedtime.
The benefits of exercise are too numerous to list here, but one of the major benefits is that it helps you have better quality sleep and this benefit can be felt almost immediately.


No caffeine (coffee, tea or sodas) after midday.
The effects of caffeine can still affect your body several hours after consuming it. By limiting the times that you consume caffeine to before midday, you increase the chance that its effect on your nervous system and body will have worn off.


Don't drink alcohol during the evening.
Alcohol, like caffeine and tobacco, can interrupt your circadian rhythm. Unlike caffeine, alcohol increases the production of adenosine which helps you to fall asleep quickly. The problem is that as the alcohol effects wear off, production of adenosine also slows down which can trigger your body to wake up.


Avoid doing unpleasant tasks in the evening.
Unpleasant tasks are stressful, and stress effects the quality of your sleep. Where possible save those tasks for the morning.


No daytime naps.
Sleeping during the day takes away from your sleep at night. If this is happening regularly, then you risk upsetting your sleep pattern (see the first point). The difficulty comes in the form of being tired because you didn't get a good night's sleep the night before. Feeling tired throughout the day is no fun, especially if you are avoiding coffee and naps. That's where V-CAF can help. This Apple Watch app monitors your tiredness and subtly alerts you when you are most likely to fall asleep or are too tired to concentrate.


Go to bed with the purpose to sleep, and not to do activities.
By training yourself to think of your bed as the place to sleep, you are more likely to sleep when you go to bed. Stick with it, it takes time but in the long run will help you sleep better.
Review
Nobody knows you like you. If you are currently experiencing a lot of stress due to work, family or life in general, and you've been finding it difficult to sleep or get a good night's sleep, then know that it's one of those phases in life that will pass as quickly as it came.
However, if you've been suffering for more than a few weeks, you should seek medical advice as soon as possible to make sure that a serious medical ailment is source of your lack of quality sleep.
In any case, I've found it impowering in the past to take positive steps to help address an issue, as I feel that I'm doing something to help myself. Try any of these practical steps to help combat insomnia:


Go to bed and wake up at specific regular times.
Regularly exercise, but not too close to bedtime.
No caffeine (coffee, tea or sodas) after midday.
Don't drink alcohol during the evening.
Avoid doing unpleasant tasks in the evening.
No daytime naps. Use V-CAF to help keep you awake during the day.
Go to bed with the purpose to sleep, and not to do activities.
Conclusion
Insomnia and coffee don't mix. If you are having trouble sleeping, avoid caffeine at all costs.
By choosing to take the steps to help you beat insomnia, you make the battle a little easier.
All you have to do is decide to take action and start immediately.
Good luck.