Working Through Tiredness
Tiredness, How to Work Through It
If you want to, that is…
Recently I've had a lot of work on and noticed that I've been feeling more tired than usual.
As a result I've felt that my work has been harder than it needs to be and taking longer than expected.
This in turn has made me more frustrated which has effected the quality and efficiency of my work.
Thankfully I recognised what was going on and was able to stop the downward spiral, and decided to write an article about how I was able to turn things around fairly quickly.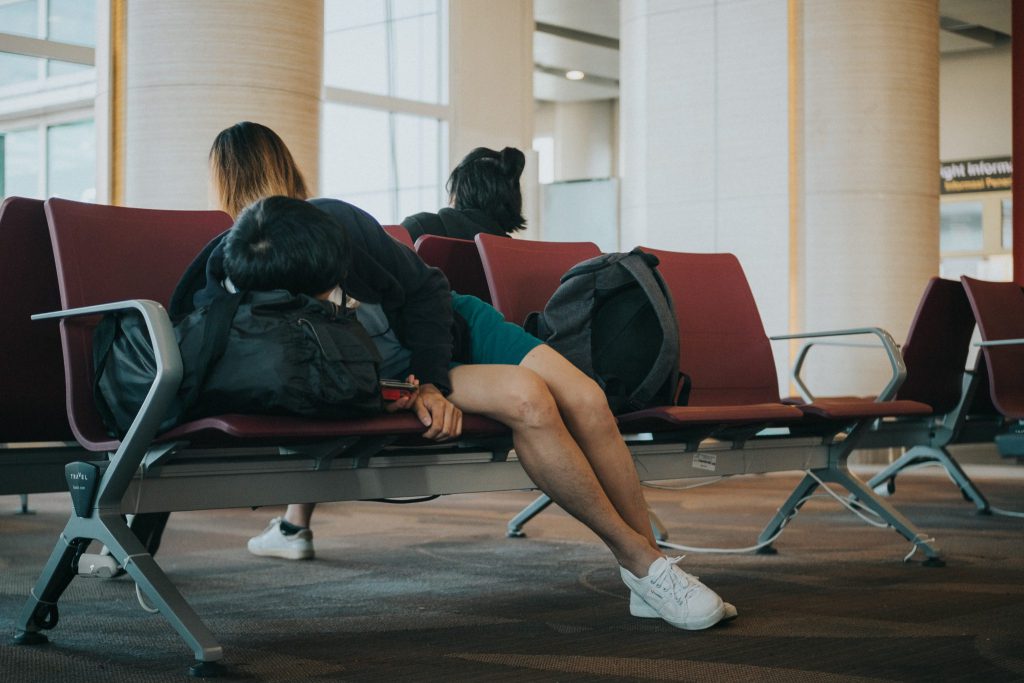 Decreasing Productivity
It can be depressing. You have a deadline to meet or a heavy workload, but feel confident that you can meet your objectives.
Then as you get deeper into your tasks you start to feel a little overwhelmed and find that your efforts aren't quite hitting the mark.
You increase your efforts but frustration and even a little anger might start to set in. And to top it off you're feeling exhausted!
Now you've reached the tipping point. As you become more drained the likelihood of you making mistakes increase whilst simultaneously decreasing your efficiency.
Working Whilst Tired
It's been proven that you increase the potential to make mistakes when working during tiredness. So why do so many people do it?
I believe that it's partially due to people possessing less body awareness nowadays. It's a similar situation to people not realising that they're thirsty until it can't be ignored anymore.
Another responsible factor is overloading. A never ending growing list of responsibilities and tasks lay pressure on the mind and distract you from paying attention to what your body and mind are telling you.
The lack of sensitivity to tiredness may also be linked to the amount of stimulants that are available for us to consume, which has helped to blunt our ability to recognise the tell tale signs that tell us we need to take a break.
If we don't learn to pay attention to the signals, we are ultimately setting ourselves up for:
Stress
Nervous breakdowns
Depression
Fatigue
Malaise
Confusion
Forgetfulness
Anxiety
Working Through Tiredness
Just because I'm tired it doesn't mean I don't have to hit my targets. It's a sign that I have to take time management more seriously and make better decisions.
During my last slump I used these strategies to get me over that hump:
Prioritised Sleep
Yep. I planned my waking hours around my sleep. What this meant in practical terms was that I had set times to wake up and go to sleep. No working past at least an hour before I went to bed. For me I set my bed time for 10:00 and woke up around 06:00 every day, including weekends. The idea here was to get back in sync with my circadian rhythm.

Exercise
I'm more of a morning person when it comes to exercise so I did an hours weights and running session soon after waking up. For me I found that it gave me an energy boost and made me feel more alert, so I felt better about the work I had to do for the day. You'll have to experiment and find a time that works for you, but the aim is to do some exercise every day. Even a ten minute walk helps clear your mind and relax you. It's a great stress buster and can lift your mood.

Eat Whole Foods and Drink Lots of Water
Nutrient dense food works wonders at boosting your mood and energy. Eat dark green leafy vegetables, grass fed cattle, whole milk, free range eggs and chickens, nuts and berries. These are natures gift and provide you with your basic nutritional needs. I'm vegetarian so where I mention meats, I eat more beans and lentils and do food combining, like rice and beans to get what I need. Again experiment to find what works for you. Don't forget to drink lots of water throughout the day, and stay away from processed foods as much as possible.

Plan Your Work
I've used Scrum and Kanban to plan what work I'll do for the week ahead. And as usual, I've modified them both to fit my needs and style of work. Again, it's not about the method, but more about the principals behind the method. In this case, it's kinda like being back at school and having a class schedule so you knew which classes where on what day and where, but in this case it's for work you need to get done. Planning ahead helps keep you focused on the work that needs to be done and also gives you a concrete indicator on the amount of work that you've done and can also help you to adjust where you put your efforts.

Take Regular Breaks
Break up your work sessions into 20-30 minute work periods and make a point focussing only on the work that you have set to do in that time and then take a 5-10 minute break when your current session is done. This is my adjusted version of the Pomodoro technique, so adjust to what fits your concentration spans. In addition to that I also use our tiredness alarm, V-CAF, to let me know that I'm at that point where tiredness will begin to affect my work, so I take a break. It works wonders and I highly recommend it.
Review
Working whilst being tired sucks. Sometimes we just can't avoid it, but I hope that you at least try some of the tips that I used to get me through my last slump. It's better than trying to trick yourself into staying awake, and in the long term you'll feel so much better.
Give these a try:
Making sleep a priority
Daily exercise
Eat healthily and drink lots of water throughout the day
Plan your work
Take regular breaks whilst working
Afterthought
It looks like a lot to do just to be able to get things done when you are tired, but it's not that much. For the cost of a little effort every day the rewards will soon pay you back tenfold.
Being tired is a natural part of being alive. Embrace it for what it is and you'll soon feel like you can do anything, and probably can.
Good Luck