A New Way For A New Year
Don't Give Up & Be Consistent
It's been a while since the last article was published, so belated new year's greetings to you and yours.
During the holiday season a lot of you may have had the time to reflect on the past year and think about how you would like this new year to pan out.
Giving up or reducing the amount of caffeine that you consume is a common goal, and by coincidence a key objective of this blog, so we'll be looking into sustainable strategies that can help you succeed.
As an added benefit some of the tips that we suggest can be used for your other resolutions or objectives too!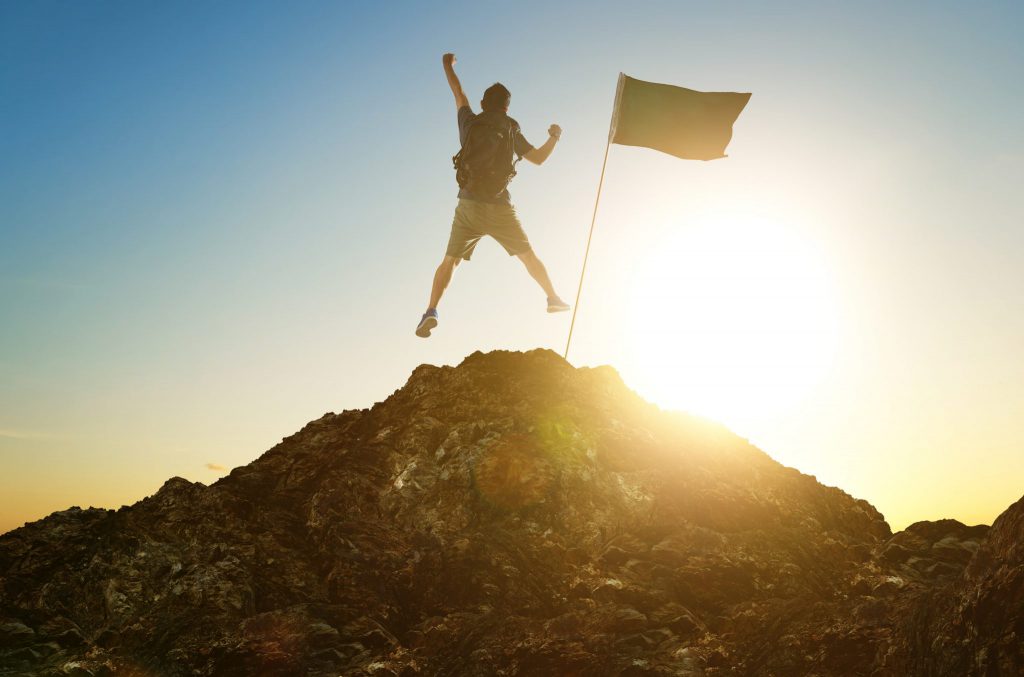 The Typical Approach
Maybe because of tradition, or the fact that so many people are also thinking similar thoughts at around the same time, it seems to be easier to have good intentions about changing an aspect of yourself and proclaiming it to your nearest and dearest.
The first few days or weeks go well, but after a while you start to lose motivation and can eventually stop trying all together!
Never mind, there's always next year…
Why it Doesn't Work
It's not just at New Years that we can fail to keep up with our intentions to do better. Dieting for your summer holidays, starting a new workout routine, giving up or reducing caffeine, or any other big change takes time and a lot of willpower.
At the time when we decide to take on the challenge we tend to be full of willpower and excitement. This is due in part to us focussing on the end goal and seeing ourselves making it to the end, but neglecting to see the hard work it takes to reach that point.
For example, a few years ago when couple of friends of mine and I were training at a gym, someone suggested that we should run a marathon (which was only nine and a half months away, and I'm useless at running long distances).
I'm quite heavy and had never ran a marathon before so I said no straight away. The other two guys said that it would be fun and we can help motivate one another, and eventually got me to reluctantly agree. We even put a forfeit in place for anyone deciding not to follow through.
Unfortunately for my two friends they had to pull out (one had a bad toe and the other a bad back). Luckily for me, the guy that challenged us to do the run had a plan, which I stuck to for dear life.
What Does Work
After completing the marathon I had learnt some very valuable lessons about achieving difficult goals which I've applied to other areas of my life and got good results. Here's a list of the ones that I use regularly.
Plan to fail
Last year I wrote an article about how to plan to beat caffeine addiction – "How to Build a Plan Against Caffeine Addiction". In it I list some of the strategies you can use to overcome an over-dependency , but the number one strategy is to plan your failures in advance.
It means exactly what it says. Think of all the excuses and reasons for giving up in advance and plan ways to eliminate them. So if giving up caffeine is your goal, then think of ways to avoid being around coffee, like not having any in your home or not meeting friends in cafes.

Pace Yourself
Take each day as it comes and concentrate on your goal for the day. Doing so helps to focus your energy and attention on the here and now which helps you to overcome any obstacles you may encounter.

Track Your Progress
Keeping a journal about your experiences can help motivate you during the difficult times. Using a tracking app to log your progress also helps by showing you the number of days that you've been able to keep going, which you can share with your support group or mentor if you need someone to be accountable to.

Have a Mentor or Support Group
During my marathon preparation having a mentor helped keep me on track and helped me with a plan to achieve my objective, even when my support group wasn't there.
Choosing a mentor that fits your personality is key. A mentor that knows you well enough to help guide you through the tough times is worth their weight in gold. However, don't get caught up in trying to find the perfect mentor, nothing beats self motivation. Any good mentor will tell you that.
Review
So, a few short simple points that really work can help you become a miracle worker. The real magic is in planing and being consistent.
Don't rush in but plan
Pace yourself
Keep a log of your progress
If you can, get a mentor or join a support / interest group
Conclusion
Although the new year has already started and you may have broken some of those new year resolutions, don't quit. If you fail, don't worry, just jump back on the program.
Learn from your past mistakes, plan accordingly and move on confidently.