Napping – A Sign of Laziness or Smart Working?
Power Nap To Get Things Done
Rinse, Repeat…
Drifting off to sleep at the the most inappropriate times has been something that has plagued me from school. As I got older I thought that things would improve, but sitting in meetings after lunch have proved that wrong.
My initial attempts of trying to use caffeine to keep me awake and alert did work, but soon after heading down that road stopped being so effective, and had side effects on me that I wasn't too pleased with.
As a result, a work colleague and I decided to put our heads together to build an app that would notify you when your alertness started to decrease and also created this blog to inform others in a similar situation.
But, as our research into this phenomena expanded we found something that consistently appeared to work in boosting people's productivity levels that was so simple and made sense, that we wondered why society saw it as problem rather than as a cure.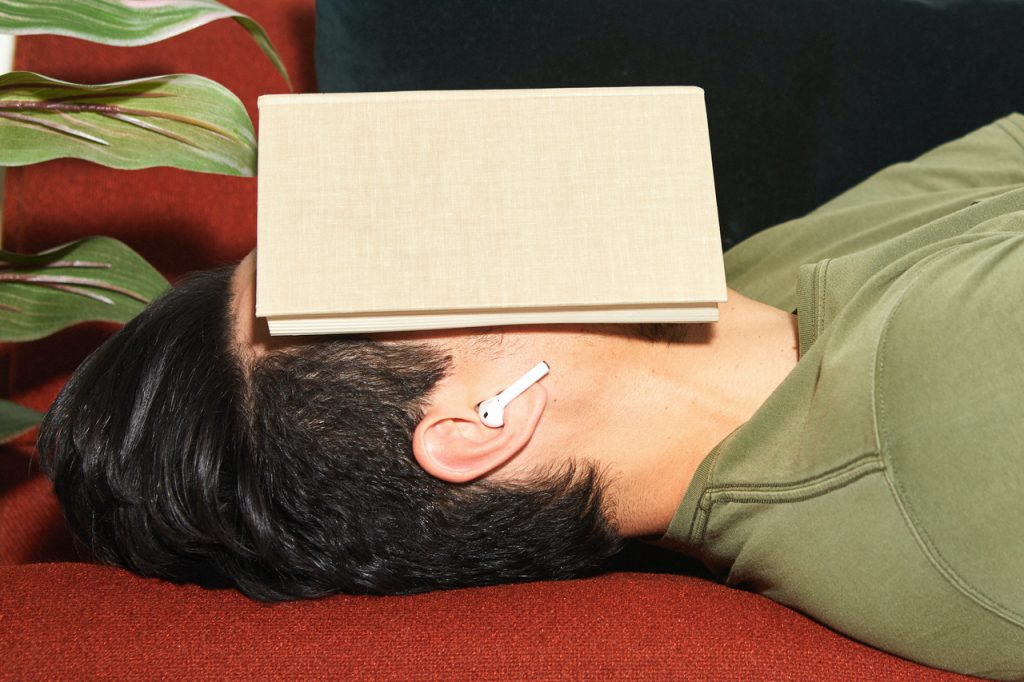 Being A Slacker
Whether in school, college, the workplace or social situations, it's generally frowned upon to appear to be tired. It gives off a sense of laziness on the part of the poor soul that finds themselves in that situation.
In work and college I found that people were very proud of the fact that they had very little sleep to get things done and would delight in telling me how they just powered through the tiredness to meet deadlines.
It was almost as if they used their tiredness as a badge of pride to show how hard they were working. But unfortunately for them they either didn't get the grades that they thought they deserved or the quality of the work that they produced was found wanting.
I found this out the hard way by giving in to the brow bashing, and although I had seen the results of this approach on others around me, I complied as I didn't want to be seen as the slacker, who doesn't give his all.
Things Aren't Getting Done
At first I thought that I was managing to keep up with the workloads, the long days and very little rest and sleep, because "Hey I've got work to do!"
But as time went on I found it difficult to concentrate, and even simple tasks started to seem like climbing the Matterhorn. My productivity started to go down and I started hating coming into the office.
This is not surprising or uncommon. Recent research suggests that working fatigued has hidden health-related costs that costs the economy billions of dollars each year in lost productivity:
"According to a fatigue cost estimator from the National Safety Council and Brigham and Women's Sleep Matters Initiative, health-related cost of lost productivity is $136 billion a year. Further, a reported 70% of Americans regularly experience insufficient sleep. Sleep loss, especially in the
presence of underlying sleep disorders, results in reduced workplace productivity and increased absenteeism, health care expenditures, workplace accidents and injuries, and motor vehicle accidents during commutes. "

(2019). Challenging the stigma of workplace napping. SLEEP, 42(8)
Visiting The Land of Nod
After a relatively short time I grew frustrated with this way of working and went back to how I work best and listened to myself and body. When feeling tired I decided to go out to a library near where I worked and have a snooze in a corner somewhere.
I also cut down on how much I ate during lunch, reduced or cut out carbohydrates, ate more protein and got most of the difficult work I could out of the way in the mornings (which happens to be my better time for working). Where possible I moved my meetings to the early afternoon, just after my snooze, so I could be more attentive and contribute more.
Using our app V-CAF helped to let me know when my alertness levels were dropping and I used it as my break alarm, so that I would stop what I'm doing before making any mistakes and allowing me to review what I'd done up to that point.
Also, I would wake up earlier in the mornings and do my daily workout (which is probably why it's easier to get the difficult work done in the mornings), drink more water and get to bed as early as possible.
I have to say, that after adding these changes into my daily work mode I've come to find work fun again, and get more done in shorter periods of time.
Along with recommendations to sleep 7-9 hours at night, daytime naps are being integrated into workplace culture in the world's largest grossing tech, consulting, media, and retail companies: Google, Uber, Nike, Cisco, Zappos, Huffington Post, Price Waterhouse Coopers, Proctor & Gamble, and Ben & Jerry's. Not only do these companies encourage workplace naps, but they provide accommodations, such as rooms secluded for the purpose of napping, often equipped with nap pods or beds.

(2019). Challenging the stigma of workplace napping. SLEEP, 42(8)
Key Points
Sometimes we need to take stock of what is best for us rather than following the herd. Taking a 20 minute nap whilst at work is not only good for our productivity, but good for our health and wellbeing too.
Working whilst fatigued reduces productivity and has hidden costs to industry.
Do your more challenging work in the mornings (if you are a morning person).
Eat light, protein rich lunches and drink more water.
Move meetings to just after your naps if you can.
Take regular breaks whilst working where possible.
Get more sleep (between 7 to 9 hours each night).
And take a nap (again, where possible). It's not being lazy and can actually boost the quality of your productivity.
Moving On
Nobody knows you better than you. Learn to listen and trust yourself. Society is usually slow to adapt to each persons needs and wants. If you are feeling tired, try not to plough on like a machine, but take a step back and give yourself a break.
Try it and let us know how you get on in the comments below.