When Caffeine Just Doesn't Cut It Anymore
In the past I'd been fairly stressed out and not working at my best. I looked sleepy and some would come by my desk and tell me to wake up!
When Too Much Becomes Too Little
It's time to change…
During one of our insanely busy work cycles, Darren looked limp and worn down. In our daily meetings he just stared into the distance, occasionally checking his watch.
As time went on I noticed more often than not that some management types would pull him to one side and have what looked to be an intense discussion about something that they felt the need to point out to him.
Then one day Darren came over to me and asked if we could have a quick chat over a coffee. We found a quiet corner, him with a mug of joe in his hand and me with water in mine, and Darren came out bluntly and asked "How do I do it?"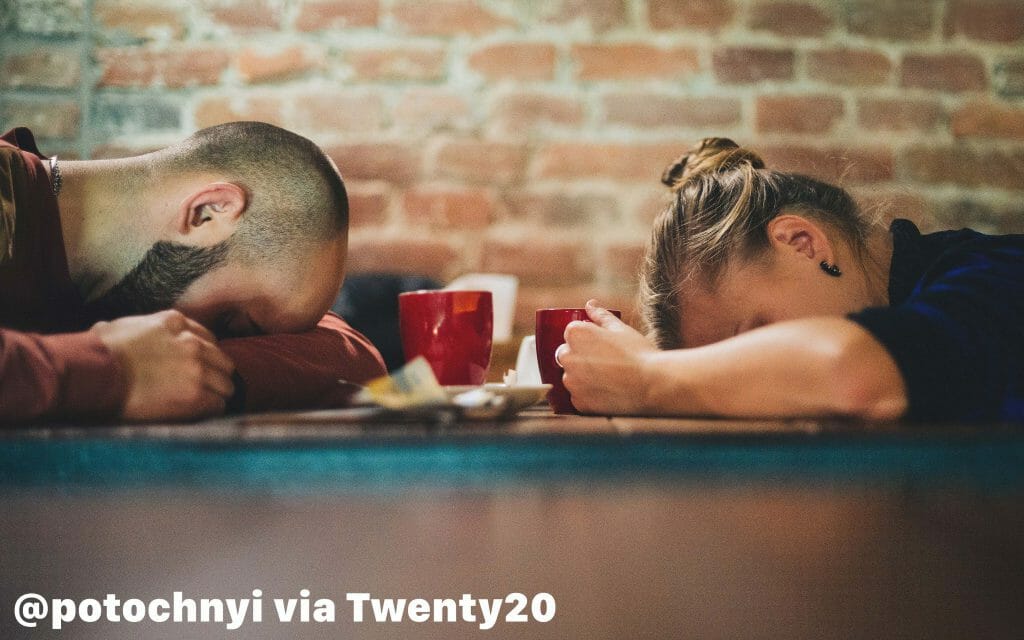 The Promise
Confused I responded and said something like "Do what?". The reply I got back shocked me. "You always seem to be with it. It's rare that I see you getting angry or upset.".
Now I got where this was going. In the past I'd been fairly stressed out and not working at my best. I looked sleepy and some would come by my desk and tell me to wake up!
Under pressure to perform, I started drinking diet sodas with caffeine to help keep me awake. But before long, I found myself needing more sodas to just feel normal and staying alert became harder.
Getting Let Down
It wasn't long before my increased caffeine consumption started to affect my sleep. Most evenings between 6 and 7 I would go from feeling lethargic to suddenly being hyper alert.
At the time I put it down to finding work boring and that because the evening wasn't all about work my mood picked up. But as it became normal for me to be wide awake at 3am laying in bed, I knew that something was wrong.
Also, when it was time to wake up I felt like I hadn't slept. This feeling would continue until about 10ish after I had my first diet soda of the day. But after lunch until I got back home was a struggle.
It became so bad that my manager asked if I had a sleep condition and told me to fix up as other workers were noticing that I would nod off in front of my screen.
As Darren listened to what I was saying he nodded, laughed and said that he remembered those days and in fact a manager had told him to talk to me to find out what I did to turns things around.
What Darren and I appeared to be suffering from was a bad mix of unhealthy sleep practices and a raised tolerance to caffeine. Because caffeine blocks our brain's adenosine receptors, our body found it difficult to work out if we were tired.
Adenosine is a chemical released by our body throughout the day. As the amount of adenosine builds our tiredness increases which let's us know that it's time to wind down and get ready for sleep.
Caffeine blocks our brain from being able to correctly measure how tired we are and so tricks us into thinking that we are more awake than we really are. To make matters worse, caffeine can stay in our system from between 7 – 15 hours depending on our weight and age.
Because I was drinking so much caffeinated sodas throughout the day I was actively blocking my body from being able to regulate itself which in turn led to me being too awake by bedtime, but tired throughout the day.
A Better Way
I told Darren that I tried a few different approaches, but the best results came from getting more quality sleep and reducing, then removing caffeine from my diet.
Avoiding Caffeine
I stopped drinking caffeine straight away, but it may be best to take it slowly and gradually reduce the amount of caffeine that you consume. This boils down to how bad your withdrawal symptoms are and what is going on in your life at the time.

Eating Healthily
Eat more iron. magnesium, and protein rich foods like beans, nuts, spinach and eggs as a deficiency in any of these can make you feel drained.

Staying Hydrated
Dehydration makes it difficult for you to focus and concentrate, so by being hydrated you can increase your brain's ability to focus and concentrate whilst reducing drowsiness.

Knowing How Tired You Are
A lot of people are so busy or focused on what they are doing that they don't realise how tired they are until they make mistakes or are feeling frustrated. By being mindful of how you feel you can train yourself to recognise the tell tale signs of fatigue. Using an app like V-CAF, an Apple Watch app, you can be notified when you are tired so that you can stop and take a natural break before continuing with whatever activity you were engaged in.
Alertness Tips
Darren thanked me for my openness and went on to try some of my tips as well as what he thought would work for him.
And that's the beauty of being human, we are all similar but unique enough to make it interesting. Darren started to change things around based on his needs and experiences.
My tips are what worked for me, but perhaps you can use them as a base to start from if you ever feel that caffeine isn't working for you anymore.
Avoid Caffeine
Eat Healthily
Stay Hydrated
Know when you are tired
Afterword
Don't suffer in silence, if you're in a difficult place, reach out and ask for help. There's no shame involved. Everybody has times when things aren't as good as they can be.
Whether we like it or not, we are part of a community, it's just the way it is. Help your community and they will help you.