How to Optimise Your Breaks
Most people don't realise when they are tired and that's the time when they reach for a coffee, feeling miserable and fatigued.
Feel Better, Get Better Results
Work to your strengths…
Lately I've been researching techniques that would help boost my productivity levels but found that I was doing most of the things that the experts recommended.
Now I'm not saying that my productivity levels are low or that they are extremely high, but I wanted to see if there were any efficiencies that I was overlooking that would give me an above average boost compared to the cost of implementing the said efficiency.
And it turns out there was and I was using it already whilst doing this research! So as usual, I'll outline what it is and how I managed to get that extra boost whilst incorporating it in my existing processes.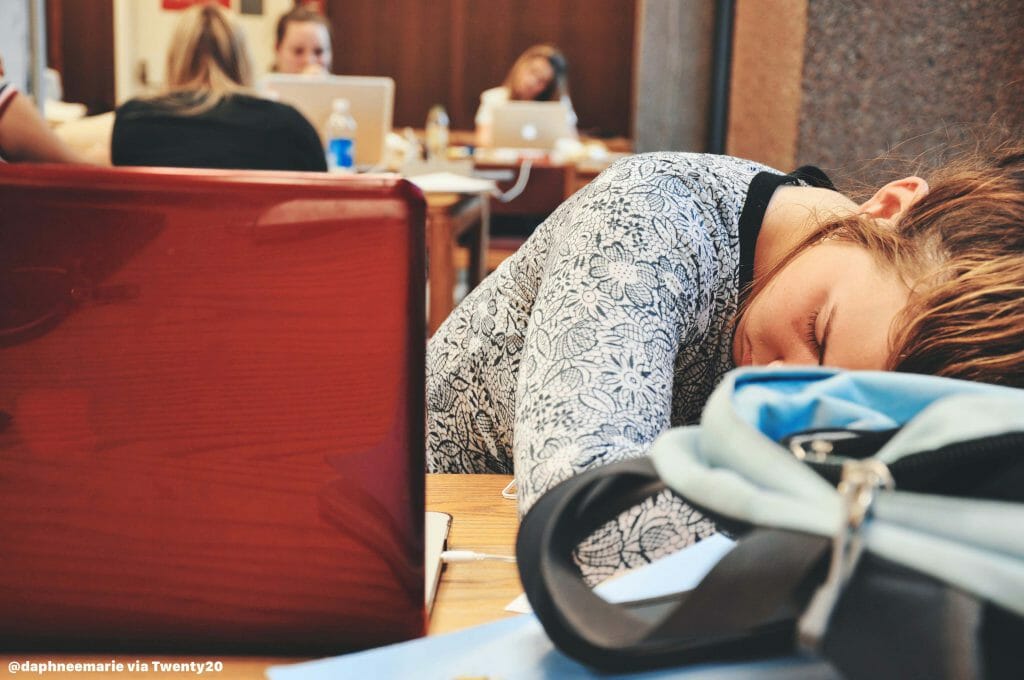 Hit and Miss
Putting a lot more effort into what you are doing, focussing more, working long hours, these are the usual approaches that many take when trying to improve their performance and increase their output.
Caffeine pills, coffee and energy drinks for others are the "common sense" performance enhancers that have ben used for centuries and people swear by them.
Then there are the many productivity methodologies that essentially get you to plan the work that you are going to do and then systematically work through the list.
But with all these approaches after the initial jump in performance things can start to peter out and productivity can be even worse than before.
Diminishing Returns
All of the above mentioned approaches work, but all have the problem of diminishing results after a period of time, some earlier than others. So let's identify the problems with each approach, which will then point us in the right direction towards a possible solution.
More Effort
Putting in more effort in the short term can work well, like sprinting towards the finish line in the last few meters of a race. The problem with this approach is that its usually unsustainable. Continuously pushing yourself to your limits inevitably leads to you hitting a wall and becoming burnt out.

Stimulants
For a quick no frills boost then caffeine is the legal stimulant champion. But like all drugs, your tolerance levels increase leading you to need higher levels of caffeine just to get to similar results of alertness as you did when you started using caffeine (and for some people I know, just to feel normal, which is due to the withdrawal symptoms, but that's for another blog post).

Productivity Systems
Work very well, but people tend to get caught up in the process rather than the actual work that needs to be done. But because you can show a list of tasks and objectives that are met for the day/week/month or cycle you can unconsciously delude yourself into thinking that you are very productive when in fact your productivity is actually based on gaming the system.
Optimisation
So now we have identified the problem, what's the solution? It's quite simply to take breaks at the right time. And when you take breaks at the right time whilst using the aforementioned approaches, you'll find that suddenly things are not such a drag anymore.
Here are the same approaches modified with a few examples of using them whilst taking well timed breaks.
More Effort
By taking well timed breaks throughout the day you give yourself a chance to rest and recoup a little before going back at it.

Stimulants
If you find it too difficult to break the caffeine habit or want an alternative, start by not drinking any caffeine after lunch and as you feel tired throughout the day take a few more 10 min breaks. If you can get a quick nap in (no more than 20 mins), and aim to get to bed by 10pm latest (at least until your current workload isn't so heavy).

Productivity Systems
The Pomodoro technique mandates that a break should be taken every 20 to 25 minutes throughout your planned day. The problem I've found is that more often than not, once I start working I get into the flow and then my focus get's broken. So I find myself ignoring the timer and continuing to work. But with a flexible timing method things get easier.
And here's the thing, recently whilst doing some research on this very topic, I found that I when I took breaks (with 10 – 20 minute naps, where possible) when I needed them, as compared to not taking breaks or having set times for breaks, I was able to complete my work faster, with less mistakes and not feeling so drained.
Recap
But, there's one thing I left out. I cheated. Most people don't realise when they are tired and because of this many of us work until we become over tired, and that's the time when people reach for a coffee, feeling miserable and fatigued.
But I however had the advantage of knowing about and using our app V-CAF to alert me when my alertness levels started dropping. I have a vested interest to say this, but it's true, it worked!
The more I use the app the more I appreciate how my colleague and I felt when we decided to start this blog and build the app, first of all to help us with a need that we had, and then to help other people avoid some of the issues that we'd experienced around caffeine, tiredness and a lack of productivity.
Afterword
"The challenge is to continue the spread of information regarding the wealth of benefits of napping to combat the numerous physical, mental, and financial consequences of fatigue"

Alger, S., Brager, A., Capaldi, V., & , (2019). Challenging the stigma of workplace napping. /SLEEP,/ /42(8),/