How Do You Become More Focused And Productive?
There may be a link between the rise of sleep disorders and anxiety with the loss of concentration and the reduction in productivity levels.
Start By Getting Out More
Small steps, one after the other…
Being focused and being productive go hand in hand, so when people's productivity begins to wane it usually has something to do with losing focus. Unfortunately these days it's very easy to be distracted as there are a myriad of ways to unintentionally reduce our levels of concentration.
Social media and smart phones are the usual suspects that routinely get blamed for the apparent decrease in attention spans and there is a lot of research that seems to validate this point. But if this is the case then why do people who don't use smart phones regularly also find it difficult to focus?
On a surface level it makes sense to blame this lack of attention on our digital gadgets, but looking deeper into how to increase one's concentration skills I found that there's more to it than just packing away your smart phone.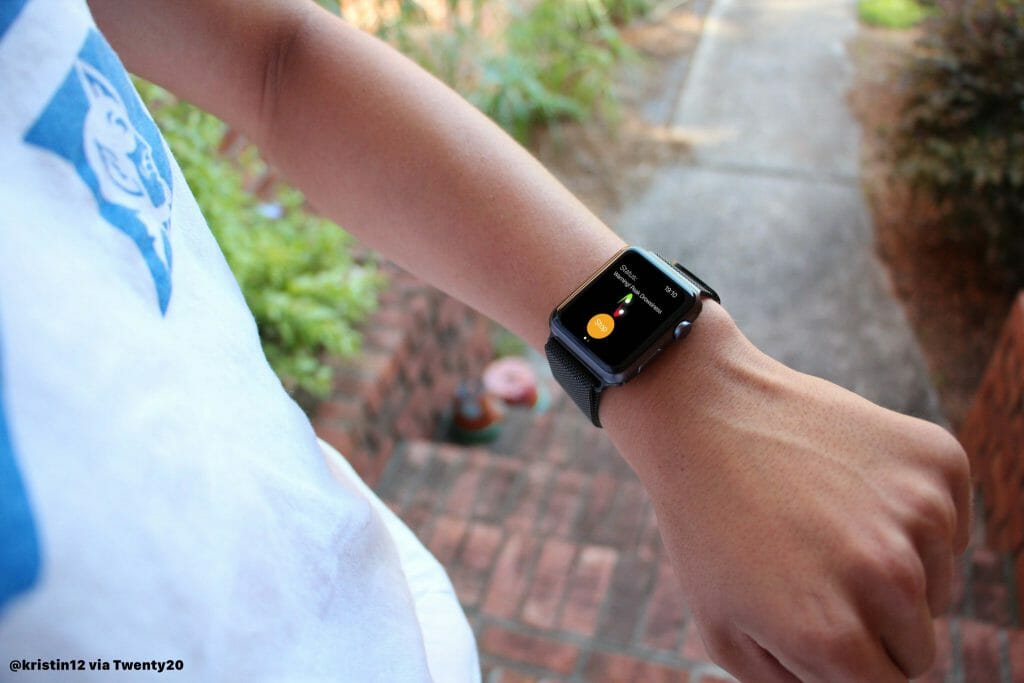 The Blame Game
Doing a search for "smart phones attention span" brings back a lot of headlines that imply that our smart phone usage is responsible for the decrease in people's ability to focus as well as they used to.
As a result, parents, teachers and some employers restrict the use of smart phones in an attempt to stop the apparent rise in the loss of focus and concentration skills.
However, anecdotally I've found that these measures don't help but can actually make things worse. Rather than turning focus onto a particular activity, restricting phone usage can make people focus on the fact that they don't have access to their device and make it harder for them to concentrate.
Then there's the fact that some smart phone usage can actually help productivity. In my case, I listen to music or binaural beats which help me from time to time to zone out and concentrate on what I'm doing.
Listening to binaural beats has been found to have real benefits for increased focus, attention, cognition and memory. You can find binaural beats playlists for productivity on Spotify or YouTube. Binaural beats require headphones because the frequency is created from a difference in inputs between your ears.

Serena Poon, Leveraging Mindful Practices To Maximize Productivity
Not Paying Attention
Also note that people that are "glued to their phones" seem to be very focused on whatever they are doing on their devices. It's common to see people fully engrossed in activities on their devices, to the point that they can forget that other people are around them.
Clearly this doesn't sit well with the view that people are distracted and have shorter attention spans, if the same said users spend a lot of time using their devices. So is the problem the gadgets and the apps running on them or is it something else?
To improve our focus and productivity we have to then figure out what it means to lose our ability to concentrate. Classic signs include:
Forgetfulness
Increased fidgeting
Difficulty making decisions
Being unable to complete tasks
Carelessness
Unable to think clearly
By noticing how addicted someone is to their devices is missing the point of what is causing a loss of focus and therefore productivity. Although excessive interaction with smart phones may be part of the problem, it is not "the root" problem.
Although I haven't found any research papers that prove this hypothesis directly, there may be a link between the rise of sleep disorders and anxiety with the loss of concentration and the reduction in productivity levels.
In fact, in earlier blog posts we highlight how being tired robs you of achieving your optimal levels and the cost of sleep disorders for an economy.
" Insomnia may be responsible for over $63 billion in absenteeism and presenteeism, and accidents and errors by people suffering from insomnia may result in an additional $31 billion lost annually. A recent report estimates that undiagnosed sleep apnea in the U.S. costs society $150 billion each year. The RAND Corporation has estimated that collectively, costs attributable to sleep deficiency in the U.S. exceeded $410 billion dollars in 2015, equivalent to 2.28% of gross domestic product."

Calculating the Cost of Poor Sleep – Methodology, Nation Safety Council
Reversing The Trend
There are a lot of recommendations on what society and legislators should do to combat this problem, but thankfully you don't have to wait for them to get around to solving this issue.
As a responsible individual you can implement some very straightforward lifestyle changes that eventually will increase your ability to focus and hopefully get you back on track.
Work with your circadian rhythm
Sounds complicated but it's not. Make sure you get to bed to give yourself enough time to rest and have a deep sleep. In general your body starts to slow down between 9pm and 11pm. Get to bed between those hours and by 2am – 3am your body should be in the quality deep part of sleep (REM or rapid eye movement). From 7am – 8am your body starts to wake up and get ready for the day. By making you bed and wake up times routine, you train your body to get the most out of your nights sleep.

Get outside more
Get as much daylight as is possible throughout the day. This helps your body to realise that you are awake and active (especially if you are moving or exercising) and helps you to sleep better throughout the night, as well as giving your body enough time to generate vitamin D directly from the sun.

Avoid stimulants as much as possible
Make a point of avoiding stimulants such as caffeine and alcohol as although they may give you a temporary boost, in the long term they are detrimental to your concentration and productivity levels.
Review
Finally to answer the question of this post, to be more focused and productive, eat well, sleep better and get outside more.
Afterword
"Go outside. Don't tell anyone and don't bring your phone. Start walking and keep walking until you no longer know the road like the palm of your hand, because we walk the same roads day in and day out, to the bus and back home and we cease to see. We walk in our sleep and teach our muscles to work without thinking and I dare you to walk where you have not yet walked and I dare you to notice. Don't try to get anything out of it, because you won't. Don't try to make use of it, because you can't. And that's the point. Just walk, see, sit down if you like. And be. Just be, whatever you are with whatever you have, and realise that that is enough to be happy.
There's a whole world out there, right outside your window. You'd be a fool to miss it."

Charlotte Eriksson, You're Doing Just Fine .