Tea – Is It The Best Drink of the Day?
Caffeine To The Tea
Nothing beats a good cuppa…
I like drinking tea. For quite some time I've been drinking mostly herbal teas and occasionally I drink a few black leaved teas and green teas, but this has been a problem.
Although a lot of people point out the benefits of tea, especially its anti carcinogenic properties, tea has a very high caffeine content, which is usually dismissed as being outweighed by all the other benefits. Even to the point that some studies show that there are no harmful effects of drinking caffeine in tea when drunk in reasonable amounts.
But what are reasonable amounts and how much caffeine can I consume before it becomes harmful to me.
Tea, Natures Gift
It appears that I'm not the only one who likes to drink tea. According to World Tea News , tea is the most consumed prepared beverage after packaged water!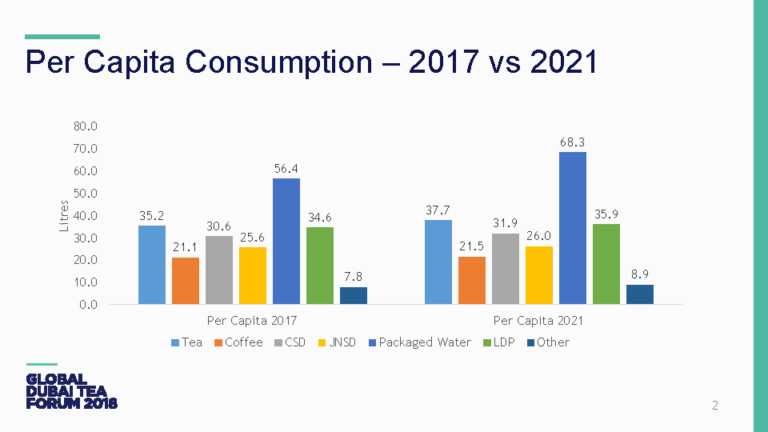 Part of tea's popularity has been due to the marketing of its health benefits. Most of these stem from catechises and polyphenols which are tea's main source of antioxidants, and give tea its taste and anti carcinogenic properties.
But what is not widely known is that tea can raise blood pressure, cause palpitations, anxiety and insomnia for some people.
The Gift and The Curse
The source of these symptoms are due to tea containing high levels of caffeine. Although caffeine can be found in many food and drinks, it is mostly consumed in the forms of coffee and tea.
Caffeine is easily absorbed by the body and can reach your brain within 5 minutes of consumption, which has helped increase its popularity as a mild stimulant that is effective in temporarily overcoming drowsiness and fatigue. In addition it has been shown to reduce the risk of diabetes, liver disease, Parkinson's disease and improved overall immune response.
But this comes at a cost. Caffeine can have many adverse effects such as:
Addiction
Anxiety
Insomnia
Coronary artery disease
Osteoporosis
The Alternatives
If you are sensitive to caffeine but enjoy drinking tea, all hope is not lost. There are decaffeinated teas which have a reduced amount of caffeine in them, but from my perspective, unfortunately lack the taste and a lot of the health benefits associated with tea.
There are a few good decaf green teas that I've tried but for the most part I don't bother, (If you know of any good decaf teas, please list them in the comments).
By chance I had a discussion with a family member about a particular herbal tea that I thought had caffeine in it, which they said it didn't. After going back and forth at each other for a while, they got fed up, went online, and showed me the list of ingredients. Low and behold, no caffeine!
Since then I've made it a mission of mine to find good quality herbal teas that taste fantastic and have little or no caffeine in them at all, (Healthista has a list of ten caffeine free teas to get you started, 10 caffeine-free teas for morning energy – TESTED).
As for black and green tea drinkers there is still hope. Apparently there's a lot of research currently into producing caffeine free tea plants. Traditional farming methods currently take approximately twenty five years to produce a plant which may not be suitable for consumption. As a result alternative methods such as metabolic engineering are being explored and the results look promising.
A Quick Review
So, there's no real need to give up drinking teas if you don't want to. I still drink caffeinated teas occasionally, but since finding so many herbal tea alternatives I usually don't bother.
Teas contain antioxidants and other health benefits, but the benefits can be cancelled out by the caffeine content (a build up over time).
Decaf teas still contain caffeine and strip away a lot of the healthy antioxidants.
There are plenty of good quality herbal alternatives that keep the healthy benefits of tea without compromise.
There soon could be metabolically engineered caffeine free teas.
Next Steps
I'm constantly trying out new alternatives and experimenting with what works for me. By keeping an open mind I've grown to like drinking tea even more.
I'd suggest that if you like tea and want to reduce or eliminate your caffeine intake, try out a few herbal alternatives, and even the decafs and find what works for you.