Is Now The Right Time To Give Up Coffee?
If you found yourself getting upset about the recent coffee price increases and shortages that will be manifesting themselves shortly (if not already), maybe you should try quitting coffee for a short while.
Too Costly To Your Health
It's the price your willing to pay that counts…
We live in a connected world. The saying goes "when America sneezes, the whole world catches a cold", (but actually the original saying was "when France sneezes, the whole of Europe catches a cold"). Replace "America" (or France) with any leading nation or person in a given field and you have the current situation of the world.
Whether it be semi conductors, lumber or facial mask shortages, we are all learning just how connected we truly are. Which brings us to Brazil and coffee. Brazil represents one third of the world's coffee production, making the country the undisputed coffee production world leader.
Unfortunately, Brazil in 2021 has had some challenging issues to deal with, each of them having an effect on the production and distribution of coffee. Brazil has been suffering through a drought which has decreased crop production, whilst at the same time due to the pandemic, shipping ports have been congested (especially in the US), causing US coffee stockpiles to shrink to their lowest levels in at least six years!
The implications for coffee drinkers is that the price of their favourite beverage is about to increase significantly, whilst the quality and quantity of their favourite brands decrease. For those struggling to give up caffeine or wanting to break their coffee addiction, the recent and future price increases may just help motivate them to start.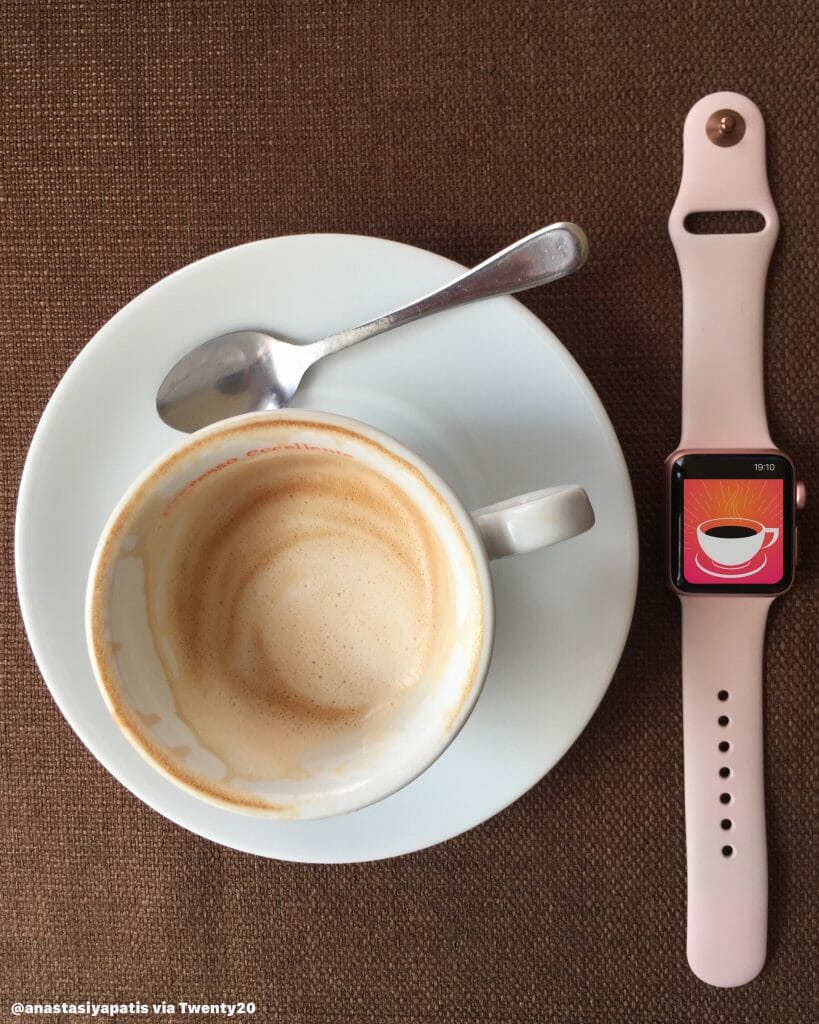 The Price to Pay
Coffee seems to fuel the world. The wonder drink is seen by some as being responsible for a majority of the technological and scientific discoveries of the Western World, but in all truth it's the caffeine that is in coffee that is responsible.
Caffeine and coffee go hand in hand. Researchers have found that the majority of adults in the USA admit to consuming a caffeinated drink at least daily. And why not? It's been proven time and again that caffeine improves alertness and performance, and it appears to counter feelings of fatigue and tiredness. And lately there have been an increasing amount of studies that show the numerous health benefits of drinking coffee and caffeine such as helping to increase fat loss and helping to reduce the risk of developing cancer.
Also, with the rise in popularity and profitability of coffee shops and franchises, the global coffee shop market is set to be worth $237.6 billion by 2025 (Global Coffee Shops Market to be Worth $237.6 Billion by), coffee's importance doesn't look like it is going to diminish any time soon.
So with the recent drought in Brazil and supply chain disruptions, it's fair to say that the average price of a cup of coffee will be increasing.
Coffee prices increased in March and global coffee consumption is projected to rise this year, according to the International Coffee Organization (ICO).

Americans were reported to be drinking "more coffee than ever," according to a March 2020 report by the National Coffee Association. The pandemic led to "record coffee consumption at home, with 85 percent of coffee drinkers having at least one cup at home," according to the NCA's Spring 2021 National Coffee Data Trends (NCDT) survey.

Soo Kim, Newsweek, source: Prices of Coffee, Wine, Toilet Paper and More Set to Rise in Post COVID-19 Era
Although the rise in price may not deter most people from drinking coffee, now may be as good a time as any to review why we drink coffee (and hence caffeine), and break any dependencies that we may have with the duo.
Cost of Benefits
Caffeine exacerbates sleep disorders, according to a study reported in the Journal of the American Geriatrics Society. Some coffee drinkers, however, claim that their sleep is as restful as ever, regardless of their caffeine consumption. And without statistical evidence, who can refute their testimony? While it is obvious that caffeine affects all of us in different ways, it is equally important to note that we often do not know how it affects our system and cannot evaluate its effects on us while we sleep.
Another researcher noted that coffee consumption not only substantially delays the onset of sleep, but also diminishes the quality of sleep. Significantly more body movement was noted in heavy coffee consumers, and the quality of their sleep was substantially diminished.

Kushner, Marina. The Truth About Coffee (p. 69). SCR, Inc.
Whilst there are many of us that like the taste and effect that coffee has on us, there is no getting away from the fact that it's main ingredient, caffeine, can be an addictive substance. Many coffee consumers are unaware of their addiction and believe that they can go a few days without any, but find that they never get round to their coffee abstinence, or if they do unintentionally find themselves consuming caffeine in another form.
A little while ago I posted a link on Twitter, Facebook and Instagram about two couples that tried to give up coffee for a month who thought that it would be easy, but found that they had underestimated just how addicted to coffee and caffeine they were, (We Quit Caffeine for a Month, Here's What Happened). They suffered from all the classic withdrawal symptoms that many people experience and gradually started to come to the realisation that they needed their daily fix.
To be fair, they did start to reduce their caffeine consumption leading up to the challenge and even then they found themselves feeling:
More tired than usual
Irritated
suffering from headaches
And in addition to the list above, during the challenge they found themselves:
Unable to think straight
Craving coffee and caffeine
Relapsing back to coffee
Being in denial about their caffeine addiction
By the end of the challenge WheezyWaiter, (the owners of the YouTube channel that initiated the challenge), were more than relieved to get back to drinking coffee and found that they had more energy than they did during their abstinence, and didn't feel that there sleep improved during the challenge compared to how they sleep now.
The researchers studied sleep patterns of medical students and found that many of them claimed that coffee did not disturb their sleep even when objective observations confirmed that it did. The researchers said that this denial reinforces the impression that coffee drinkers simply do not attribute undesirable clinical symptoms to their coffee intake.

This situation illuminates one of the insidious aspects of coffee addiction: we are often unaware of how it affects us.

Kushner, Marina. The Truth About Coffee (p. 69). SCR, Inc.
Unfortunately it seems that WheezyWaiter weren't aware that caffeine withdrawal symptoms can last for weeks for some people, and that although consuming caffeine relieves those symptoms and make it seem that coffee actually helps them feel better, it can eventually lead to an increase in tolerance to the effects of caffeine, making it more than likely that they will consume more (in fact, they said that at the end of the challenge, they found that their coffee works better now, which may indicate that they had a very high tolerance before starting the challenge, and have effectively reset their tolerance levels lower).
I would suggest that WheezyWaiter should be cautious from this point on with regards to their coffee consumption, because it's at higher levels of consumption that we start to increase the risk that we expose ourselves to some of the more harmful effects of caffeine.
Although it has many health benefits and has long been used by people for its stimulating effects, it also comes with various health hazards. Caffeine consumption is linked to the risk of developing coronary artery disease, osteoporosis, gastritis, anaemia and still births. Other adverse effects of caffeine include sleep deprivation, increased heart rate and blood pressure, central nervous system disorders, vasodilation, trembling, seizures, urticaria, headaches, increased body temperature and behavioural changes. In people consuming caffeine on regular basis, it has been found that the cessation of caffeine results in many unfavourable changes such as increased occurrence of headaches, increased drowsiness and fatigue as well as lowered alertness. The various ill-effects of excessive caffeine consumption include addiction, hormone-related cancers, increased risk of cardiovascular diseases, anxiety, insomnia, intoxication and nutrient malabsorption. It affects bones by decreasing calcium absorption in the human small intestine. It is also known to affect gastrointestinal, respiratory and reproductive health.

Kumar, V., Kaur, J., Panghal, A., Kaur, S., & Handa, V. (2018). Caffeine: a boon or bane. /Nutrition & Food Science,/ /48(1),/ 61-75.
Alternatives
The current and impending rise in price for a cup of coffee and knowing the harmful effects of over consuming caffeine, coupled with supply chain failures, it seems to me that now would be a good time to either cut down on the amount of coffee we consume or give it up all together.
With that in mind here are some things that we can do help ease the pain of giving up coffee (or just reducing the amount we consume).
For tiredness and energy:
Get your 7-9 hours of good quality sleep regularly
Eat nutrient rich foods such as fruits and vegetables, whole grains, grass fed meats, whole milk etc
Avoid or reduce the amount of processed foods and snacks that you consume throughout the day
Take regular exercise (like a 20 minute walk a day, or regular breaks during the day where you move more than you are now).
Meditate regularly (and it doesn't have to be too long, for example sitting in a chair closing your eyes and deep breathing for a couple of minutes can be very beneficial).
For concentration and productivity:
All of the above mentioned points
Plan your days and weeks in advance. Knowing what you need to do beforehand helps reduce the stress of trying to do things ad hoc
Take regular breaks whilst working, studying or concentrating. 25 – 45 minute blocks are usually enough for your brain to stay active and focused on your tasks
Limit your coffee intake to only once a day, and use it for your most difficult tasks, no later than 12 in the afternoon, but ideally, go without, or at least work towards going without (take small steps).
Review
I was in denial for a long time about my own coffee addiction, but when I suffered a bad case of the jitters, I had to face up to the fact that I had caffeine addiction problem.
It can be hard to motivate yourself to get through the withdrawal symptoms even if you have a support network in place (watch the WheezyWaiter YouTube video to see what I'm talking about); but I've found that just by knowing why you are doing something, you increase the chances of sticking through the hard times and overcoming any adversity.
If you found yourself getting upset about the recent coffee price increases and shortages that will be manifesting themselves shortly (if not already), maybe you should try quitting coffee for a short while.
What have you got to lose?
Afterword
There are many physiological effects of caffeine on respiratory, cardiovascular, gastrointestinal, reproductive and central nervous systems. It has a positive effect in reducing the risk of diabetes, Alzheimer's disease, Parkinson's disease and liver injury and, at the same time, in improving mood, psychomotor performance and immune response. On the other hand, the negative effects of caffeine include addiction, cancer, heart diseases, insomnia, gastrointestinal disturbances and intoxication. As caffeine, when taken in a large amount, is harmful… its concentration should not exceed set limits.

Kumar, V., Kaur, J., Panghal, A., Kaur, S., & Handa, V. (2018). Caffeine: a boon or bane. /Nutrition & Food Science,/ /48(1),/ 61-75.