Doubt and Caffeine Addiction
Be Bold & Have Faith In Yourself
Believe in yourself…
Soon after finally accepting I had a caffeine addiction and knowing that I had to do something to change the situation, I began to realise just how much hard work it would take me to not only give up drinking caffeine, but even to reduce the amount that I consumed.
Up until then, I thought that caffeine had been a beneficial aid that helped me to get things done and help me to achieve many of my academic and professional goals, so it was hard to accept that I would have to give up the "little cup of miracles" without it impacting my productivity in some shape or fashion.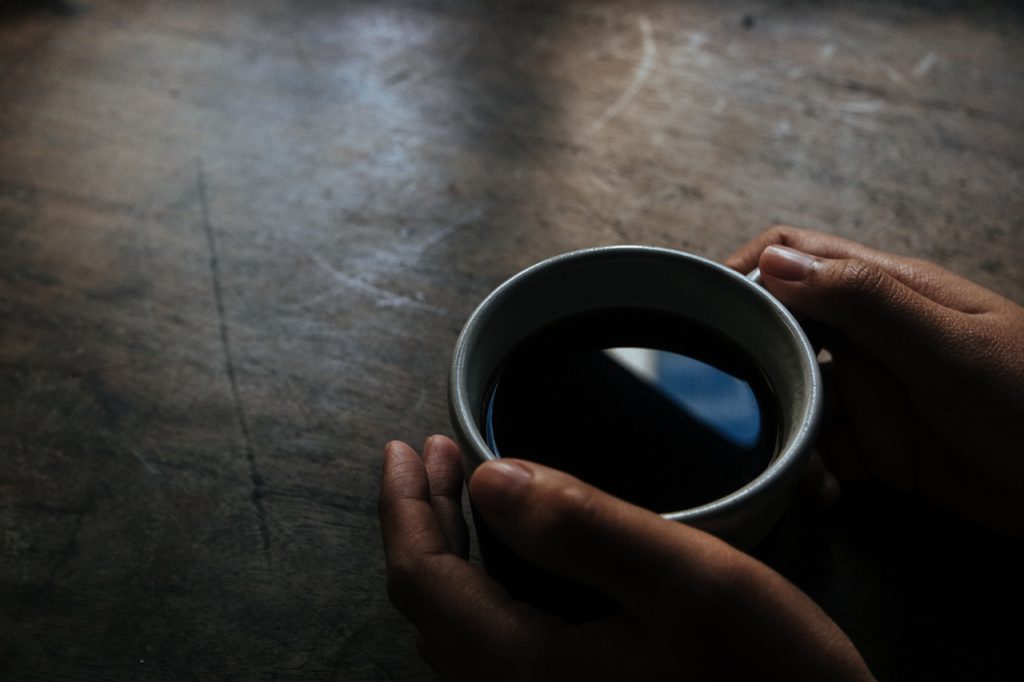 Dependency
Change is hard at the best of times. Multiply that by 100 when you have a dependency on a substance or behaviour.
Over the years, without fail, when resolving to give up caffeine I'm full of enthusiasm and resolve, but being honest, there's always a niggling doubt that I won't be able to do it!
As time goes by, that doubt begins to grow and eventually I give in to temptation, finding ways to justify it to myself 🙁
Robbing You of Confidence
Unfortunately the more you give in the stronger that doubt grows until it potentially stops you from even trying.
Doubt has the power to reduce the levels of your self confidence to a point where you have low self esteem and appear weak and unsure to yourself and others.
Looking back at the times around my attempts to give up caffeine, I also remember that these were some of the most stressful times in my life both professionally and personally.
My lack of trust in myself was causing me and others to second guess my decisions. In fact, I remember a discussion I had with one of my managers at the time who said "If you don't believe in yourself, who else will"!
Faith
Later on, remembering that discussion, I made the decision to try quitting again, but this time I would try something different. I would learn from my past failed attempts and figure out what I could do differently.
Instead of making it an all or nothing affair, I resolved to take smaller steps over shorter timespans. For example, instead of never having caffeine again, I would go for no caffeine days once or twice a week, and then increase from there until I could do seven days.
Also, if I found myself unintentionally consuming caffeine in any form, as soon as I noticed, I would stop there and then, and continue my abstinence for the day. No getting upset with myself, or judging myself in a negative way, but actually rewarding myself for noticing that I was slipping and continuing anyway.
Steps like these not only helped me to eventually overcome the cravings, but had an unexpected side effect, my faith in myself and abilities began to increase for the first time in years.
Key Points
To me doubt is closely related to fear. In his book, Dune, Frank Herbert addresses overcoming fear through the Litany Against Fear, as recited by the main character Paul Atreides:
"I must not fear.
Fear is the mind-killer.
Fear is the little-death that brings total obliteration.
I will face my fear.
I will permit it to pass over me and through me.
And when it has gone past I will turn the inner eye to see its path.
Where the fear has gone there will be nothing. Only I will remain."


Frank Herbert, Dune
If there is any field of endeavour that will improve you that's difficult to overcome, and you have doubt in your abilities:
Jump In
The act of starting to try to overcome can lead you to immediately make progress. The longer you dither about whether you should or shouldn't do something, the greater risk that any doubt you have will grow and affect the outcome of the endeavour negatively.
Take Small Steps
Give yourself small achievable targets at first. It is easier to adjust your approach to an issue when they are manageable. Plus, by having quick wins earlier, you help build confidence and momentum to tackle the inevitable obstacles later on.
Don't Judge
If you find yourself falling don't be tough on yourself but rather be thankful for being able to recognise that you did fall and that it's okay. This will help you to not give up and even give you the motivation to continue trying.
Final Thoughts
Nowadays I can drink a coffee, tea or cola and not feel guilty at all. I no longer have caffeine pangs and I can go for weeks without realising that I haven't had a coffee. I have confidence that I am in control of my wants.
Don't let doubt rob you of the confidence to be yourself.