Be Productive, Give Up Workaholism!
Be Productive, Give Up Workaholism!
Love Working, Hate Workaholism
It's easily done. You have a tight deadline, the works not finished but you reckon if you put the extra time in now, you can salvage your reputation and get everything done.
There are times when you just have to burn the midnight oil to get things done and it's understandable. But recently I've been noticing that people seem to think that this type of effort is normal if you want to get things done and get ahead.
Officially corporations, government bodies and global institutions talk a good talk about work life balance, but honestly, does that ring true with your everyday experiences?
Are over worked and over stressed employees really as productive as those in charge think?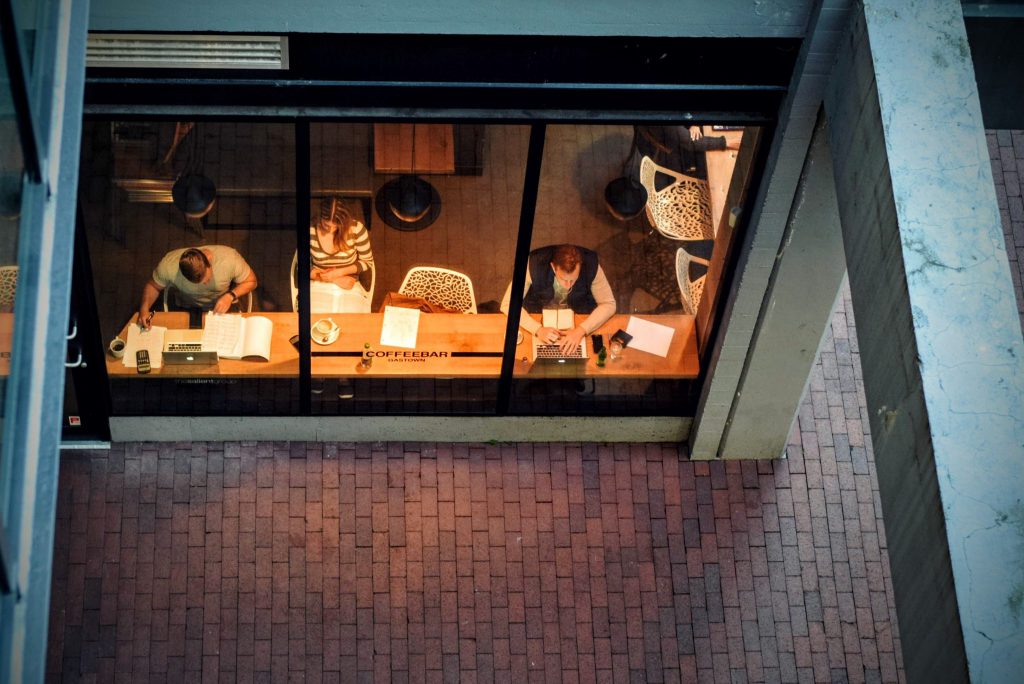 Feeling Compelled
Have you ever found yourself staying at work for longer than you needed? That includes skipping lunch, coming in early and staying late and cancelling holidays.
Or how about agreeing to an unreasonable deadline and not having a plan outside of working long hours until the work is done, to meet it?
During these difficult economic times it can be challenging to say no to the impossible deadlines; or working within your limits instead of the arbitrary hours of what the workplace culture dictates (outside of your contracted hours, of course).
If you are either one of the lucky few that like your work so much that you just can't tear yourself away, or if you feel that you must be seen to be a 'good worker', workaholism can be very destructive.
What's The Cost?
Compulsion is a horrible condition to have. It robs you of your self esteem and makes you feel like a hostage to your own life.
The time that you spend doing work related tasks is time taken away from:
Doing the things that can enhance your life
Time taken away from loved ones
And time stollen from your self worth.
Everyone who can work should work, but as with the case with most things in life, balance is key. An unbalanced work life often leads to:
Increased stress
Sleep disorders
Depression
Low productivity
Relationship breakdowns
Balance cannot be achieved through a dictate from up on high, but must be actively pursued. What that means is that you must make more balanced choices in order to improve your quality of life.
But How Can I Change?
The first step to implementing any kind of long lasting valuable change is to truly acknowledge that a change is needed in the first place.
Without that, change can still be achieved but you risk making your task more difficult than it needs to be, and you can find yourself just going through the motions.
Still, sometimes going through the motions actually helps you to implement the change anyway, so above all just start.
Implement any of these points as you see fit to help you stay the course and become more productive.
Plan you work and break it down into manageable chunks.
Where possible aim for more reasonable deadlines.
Include down time in your work plans.
Prioritise getting enough good quality sleep.
Take regular breaks when working on your tasks. We created an Apple Watch app called V-CAF to help you with that. It alerts you when you start to feel tired reminding you to take a break and reenergise yourself before getting back to work.
Stay hydrated.
Set hard to break after work appointments with your family/friends and block the time in your work calendar.
A Brief Summary
We've gone over a lot so here's the summary:
Workaholism reduces productivity and increases stress.
Time spent obsessing over work tasks is time taken away from other priorities in your life.
Make a commitment to change your work life balance and implement steps (like those listed above) that will help you stay the course.
Hope
Workaholism is a drain on your health, your personal life and work life!
To increase your productivity you may have to decrease the amount of work you do.
The choices you make regarding your work life affect all areas of your life. Hopefully you'll choose a balanced life.