Would You Pay For Worse Sleep?
Most don't realize that it is the caffeine that is making them feel tired!
Would You Pay For Worse Sleep?
A good night's sleep is priceless
We humans like the effects that caffeine has on us. It is one of the worlds most consumed stimulants and can be found in a variety of food, drink, and medical supplements.
However, there is a growing body of evidence that points to caffeine being responsible for interfering with our sleep and may be responsible for daytime sleepiness.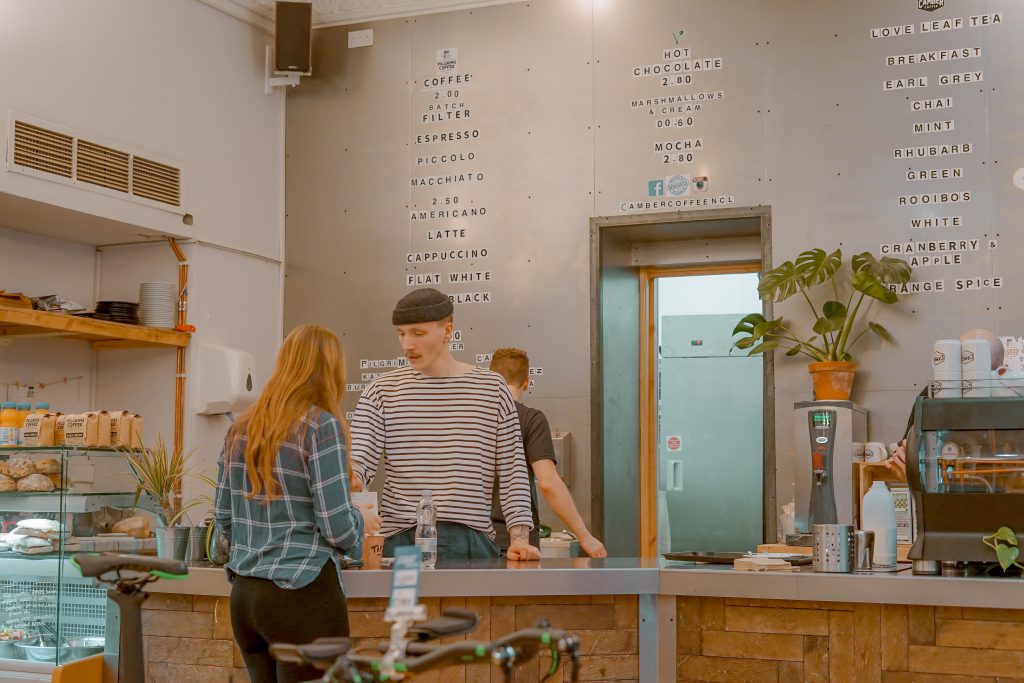 I'm Tired, Where's The Coffee
It's common for us to associate coffee and caffeine with alertness. So much so that we have hundreds of coffee phrases such as "Once you wake up and smell the coffee, it's hard to go back to sleep" and "I don't have a problem with caffeine. I have a problem without it."
For many people a coffee first thing in the morning helps wake them up and sets them straight for the day, but by the time they get to work they need another, then another.
What most don't realize is that it might be the caffeine that is making them feel tired in the first place!
Increased Tiredness
Various population-based studies suggest that ingesting more than the recommended daily limit for caffeine can be linked to daytime sleepiness.
Ohayon MM, Malijai C, Pierre P. Guilleminault C, Priest RG. How sleep and mental disorders are related to complaints of daytime sleepiness. Arch Intern Med 1997;157(22):2645-52.
A Sleep Habits and Caffeine Use study of workers for the French National Gas and Electricity Company found a link between an increase of consumption of caffeine and the decrease of time spent in bed. The association suggests that caffeine is shortening sleep.
Sanchez-Ortuno M, Moore N, Taillard J, Valtat C, Leger D, Bioulac B, et al. Sleep duration and caffeine consumption in a French middle-aged working population. Sleep Med 2005;6:247-51.
Daily moderate to low usage of caffeine can interfere with your sleep and contribute to some people's insomnia complaints; but stopping caffeine consumption can cause people to experience excessive sleepiness.
Decrease Tiredness
If you don't consume a lot of caffeine then cycling your caffeine intake will keep you balanced without affecting your energy too much. That is, enjoy your caffeine product as usual but take a couple of days a week where you don't have any.
If you do consume a lot of caffeine then it may be best to gradually wean yourself off over several weeks. If you suffer from withdrawal, use the following:
Keep yourself occupied.
By keeping busy you will have less time to think about your cravings.

Exercise.
It helps lift your mood and helps you to have better quality sleep.

Have a sleep routine.
Choose a time to go to bed and to wake up and stick to it. Be mindful of falling asleep during the day, and use a tiredness monitor like V-CAF. V-CAF will notify you when you are most likely to fall asleep, helping you to stay awake during the day.

Eat nutrient rich foods and drink plenty of water.
Fuelling your body with the right foods and drinking water helps raise your energy over time.
Review
Over reliance on caffeine is causing us to deplete our energy levels. Reducing our caffeine intake or cutting it out completely can help reverse this trend but may initially make us feel even more tired.
Withdrawal tips:
Keep busy
Exercise
Stick to your sleep routine.
Use a tiredness monitor, like V-CAF to keep you awake during the day.
Eat whole foods and drink plenty of water.
Conclusion
Your body deserves the best treatment that you can provide. Using caffeine ultimately takes from you and gives very little back.
Spend your time and energy on the things that will help enhance your life, not on things that cost you money and give you suffering.
Start giving back by following the advise in this post and making the right lifestyle changes.
You deserve it.