Are You Addicted To Caffeine?
Let's See…
I've been clearing a lot of junk out of my life recently. Old books, clothes and ideas; nothing was sacred.
It felt great but I needed a little pep to pick me up from all cleaning I'd done. Without thinking I went to make myself a coffee. Then it hit me. I also needed to get rid of habits that were taking away from my life instead of adding.
In the past when I went without caffeine for a while I had headaches, felt lethargic and was very irritable. I didn't see myself as being addicted and searched for more info.
This article highlights what I found.
Caffeine Addiction
The Effects of Addiction
How To Deal With It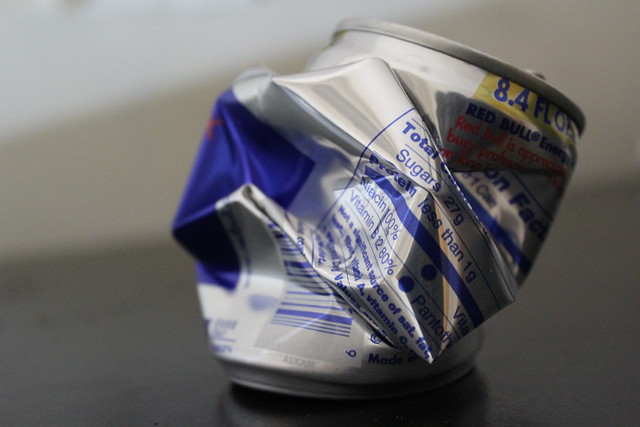 Caffeine Addiction
You have an article that you want to write to promote your product.
Many people feel that they have some sort of coffee or caffeine addiction, but is that an accurate assumption?
According to the American Psychiatric Association if you can identify with the following points you may be an addict:
Impaired control: a craving or strong urge to use the substance; desire or failed attempts to cut down or control substance use
Social problems: substance use causes failure to complete major tasks at work, school or home; social, work or leisure activities are given up or cut back because of substance use
Risky use: substance is used in risky settings; continued use despite known problems
Drug effects: tolerance (need for larger amounts to get the same effect); withdrawal symptoms (different for each substance)
The Effects of Addiction
The need to consume ever-increasing amounts of caffeine exposes you to greater risks.
The more caffeine you drink the more likely you are to suffer from:
Vomiting
Abdominal pains
Convulsions
Heart arrhythmia
Tachycardia
And even death
These risk generally increase when consuming more than 400mg of caffeine a day consistently, that is approximately more than four cups of coffee per day.
How To Deal With It
The first step with dealing with a caffeine addiction is to admit it. Once done the next most important step is to want to stop being addicted.
Once you stop you will have to deal with the withdrawal symptoms. These are different for everyone. The length and severity of the symptoms can be influenced by such factors as health, fitness, stress levels, gender and age.
To help you deal with some of the withdrawal symptoms, here are a few things that helped me:
Painful headaches
for me, headaches were the worst. Lying down in a darkened room helped; as did drinking water and applying pressure to my temples.
Irritability
if you can, spend some time alone and be nice to yourself. Deep breaths can also help. The idea here is to calm yourself down.
Lethargy
if you are at home get some sleep. If you're at work then move around a bit more, drink water or use a tiredness alarm like V-CAF which will alert you when you are most likely to nod off.
Tension
Take some time out and deep breathe. If you can, meditate. Drink water and/or go for a walk to help relax yourself.
Review
It might be a good idea to have your first day of abstinence on a weekend so that if you do start to feel the withdrawal symptoms you can make yourself as comfortable as possible, away from the temptations at work.
When back at work use tools such as V-CAF to help you deal with the tiredness you may feel.
Also:
Drink water and take deep breathes to deal with headaches.
Take regular breaks to be by yourself if you find that you are getting irritable.
If you can, short meditation sessions can help tension
Commit To Yourself
If you know that you are addicted to caffeine make the commitment to yourself to quit.
The act of committing to take action will make it easier to deal with the difficulties you may face when suffering withdrawal symptoms, and make it more difficult to give up.
Good Luck.